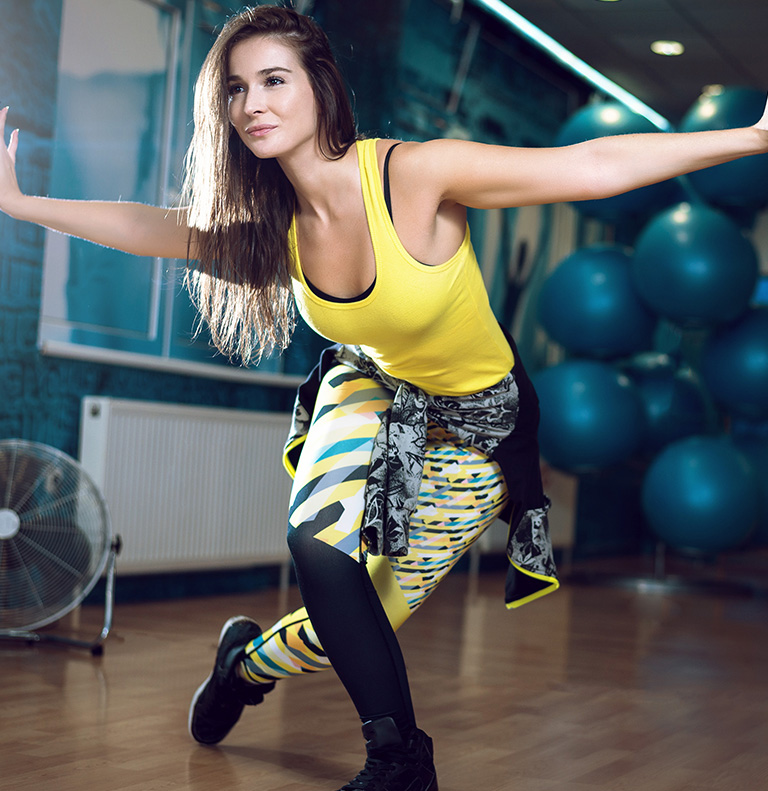 Lose yourself in music, discover yourself in shape.
Zumba is a fitness program that is intended as a total-body cardio and aerobic workout with Latin propelled moves, which give expansive calorie utilization. Zumba choreography is composed utilizing all or a few of the sixteen center steps. There are four fundamental rhythms: salsa, reggaeton, merengue, and cumbia; each essential beat has four center steps.
Since Zumba offers diverse choices, defenders of the Zumba program claim that it is secure for all ages, meaning anybody can take an interest. Which implies it's for everybody and every BODY. In addition to the benefits of burning a lot of calories, Zumba helps reduce the risk of heart disease, lowers blood pressure and bad cholesterol, and increases good cholesterol. Choose from a variety of Zumba Dance Fitness programs.
There are a number of Zumba dance fitness programs that you get to choose from. Some of the most popular programs are:
1. Zumba Step: It is similar to standard Zumba dance but with a few more aerobic steps for quick leg movements. If you want to tone your legs into shape, the Zumba step is the one for you.
2. Zumba Toning: Adds some part of traditional strength training using toning (lightweight) sticks.
3. Zumba Kids: These are Zumba classes specifically designed for kids. The Zumba Kids classes have added flavor of games and activities so that kids can enjoy Zumba dance classes.
4. Zumba Gold: These courses are aimed at the elderly. Similar to traditional Zumba, but require lesser energy and are focused on keeping you stable.
5. Aqua Zumba: Brings the fun of Zumba moves to the pool. Aqua Zumba tests your stamina, increases it, and makes you use all your energy, as you would be literally on the water.
and many more…
We at "Gurukul Dance Studios" blend low-intensity and high-intensity moves for an interval-style, calorie-burning move fitness party. Once the Latin and World rhythms take over, you'll see why Zumba Fitness classes are frequently called work out in disguise. Super compelling? YES! Super fun? YES, AND YES!